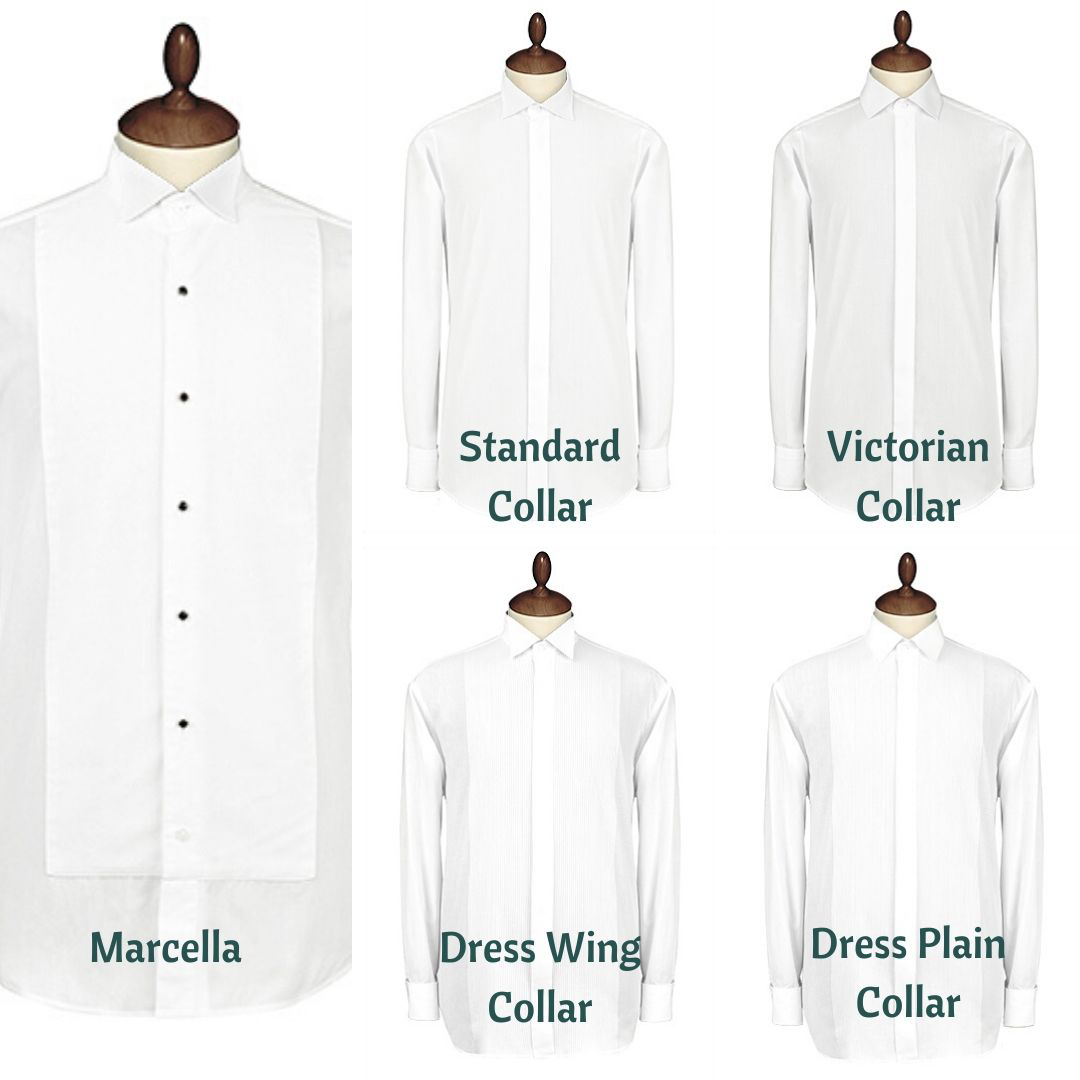 Each shirt has been created to complement your outfit and our huge neckwear collection. Some shirts are available with extra-long sleeves.
Victorian Collar – Well matched with a ruche but can also be worn with a tie. These shirts have a fly front and come in either white or black. They are available in a slim fit for adult sizes 14″ – 17".
Standard Collar – A classic style of shirt suitable for all formal and highland wear. Generally, it is worn with a tie but can be worn with a ruche, this shirt has a fly front and is also available in a slim fit for adult sizes 14" to 17".
Dress Wing Collar – A pleated front shirt suitable for wearing with evening suits and bow ties.
Marcella – This shirt should be worn only with evening tails and a Marcella white bow tie. It has black studs and a textured panel (waffle) effect.
Ghillie Shirt – Is popular for weddings abroad and those who wish to change for the evening reception. This shirt is available in white and black.
Alternatively, when you visit us at Renaissance we have a selection of dress shirts available to purchase.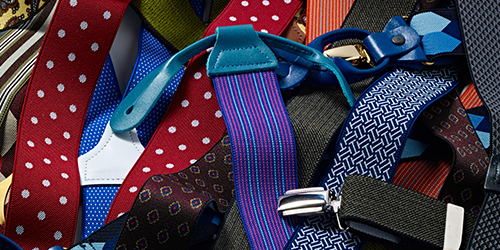 Braces can be supplied in a range of fabrics including plain polyester, non-silk fancies, quirky cottons and silk, as well as around 200 traditional plain and fancy elastics. We have a minimum order of two per colour and design. Although the majority of our customers order one size, multi-fit braces, we can also supply sized products in XL increments up to 9XL to cater for taller or larger clients. Customers can create their own brace by first selecting the fabric from the range and then selecting from the fixing options – gilt or nickel clips, plain or feathered, plus one of three leather end fastenings from a choice of 10 colours.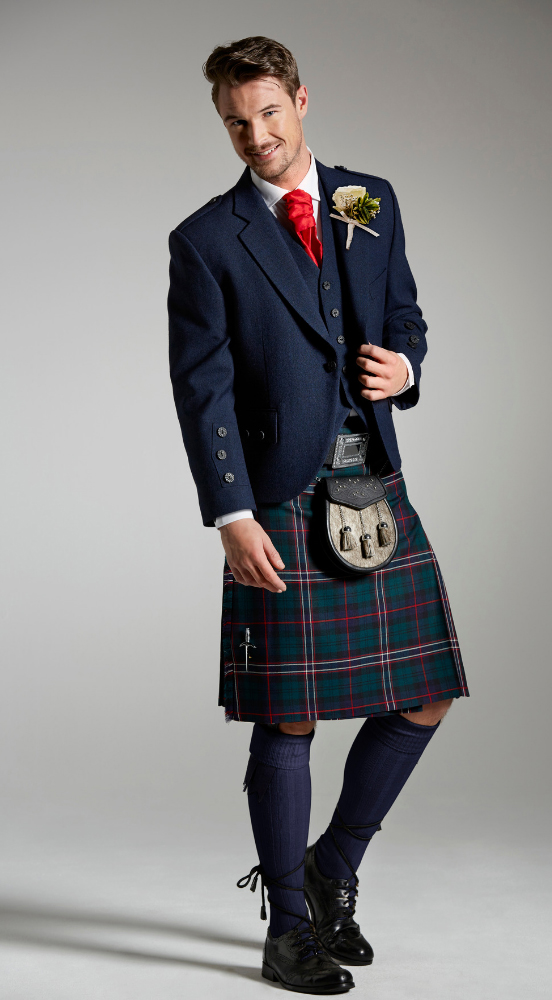 Whether you opt for a traditional ruche, a contemporary tie or even a bow tie, we have the perfect neckwear for you to hire or purchase.
Click here to see the selection, most ties have a matching pocket square.
Select from our range of Contemporary, Pastel Shades, Patterned, Silk & Embroidery or Plain & Evening waistcoats – there really is something for everyone!
Alternatively, talk to us about making a bespoke waistcoat for your special occasion.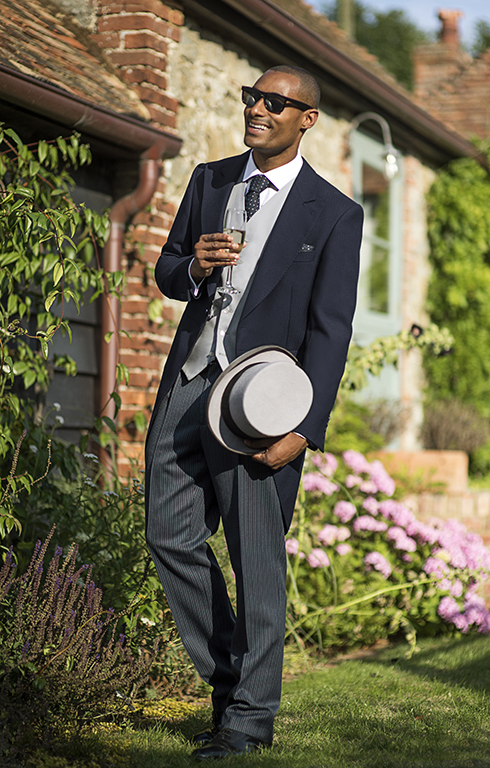 We have Leather, high gloss, Oxford Toecap shoes to hire in sizes 5 – 14 (half sizes are available).