Our Evening Wear Collection is created for a wide range of social occasions such as private and public parties, balls, proms and graduations. We have a selection of evening waistcoats to complement the jackets.
You are guaranteed to make the right impression in one of our outfits.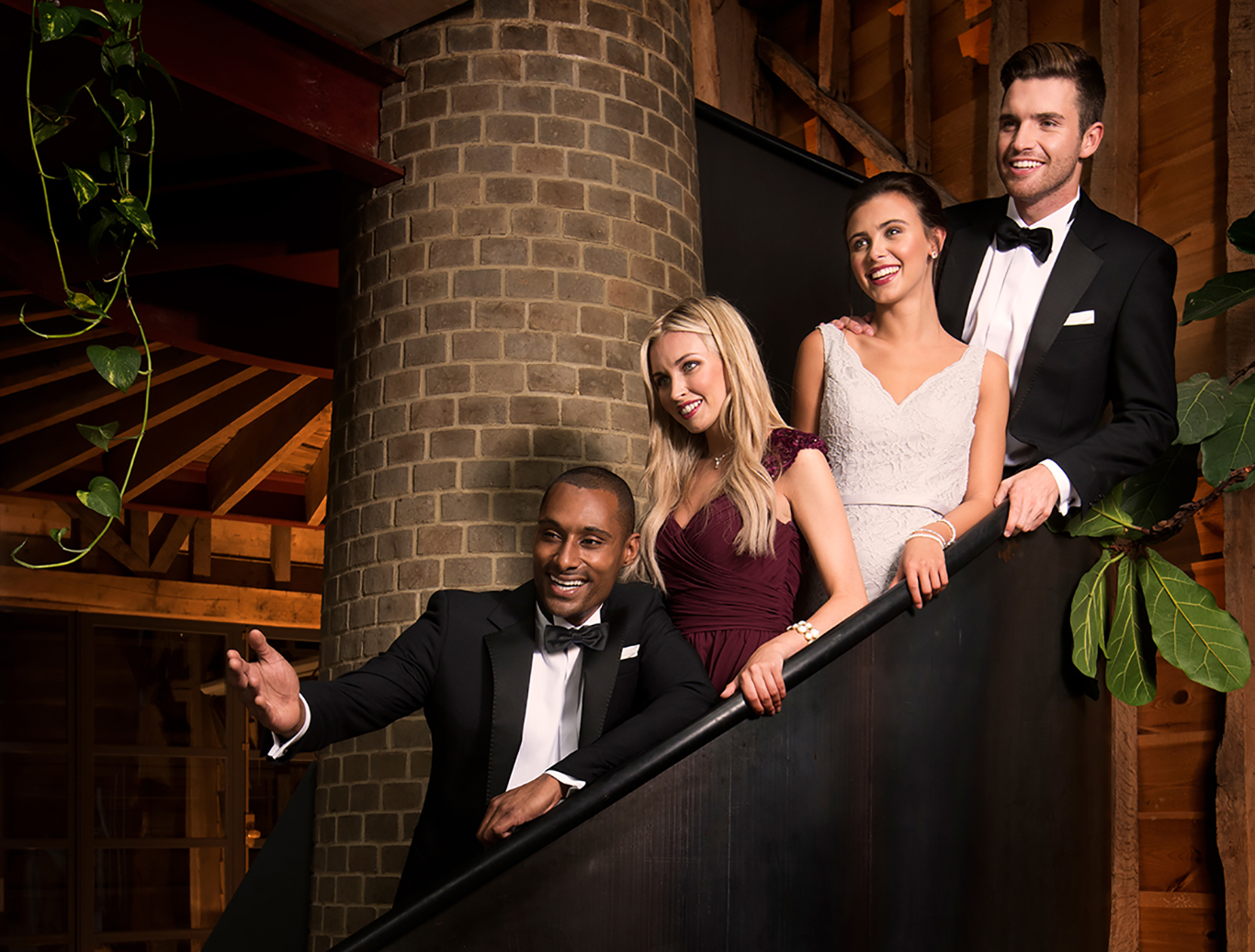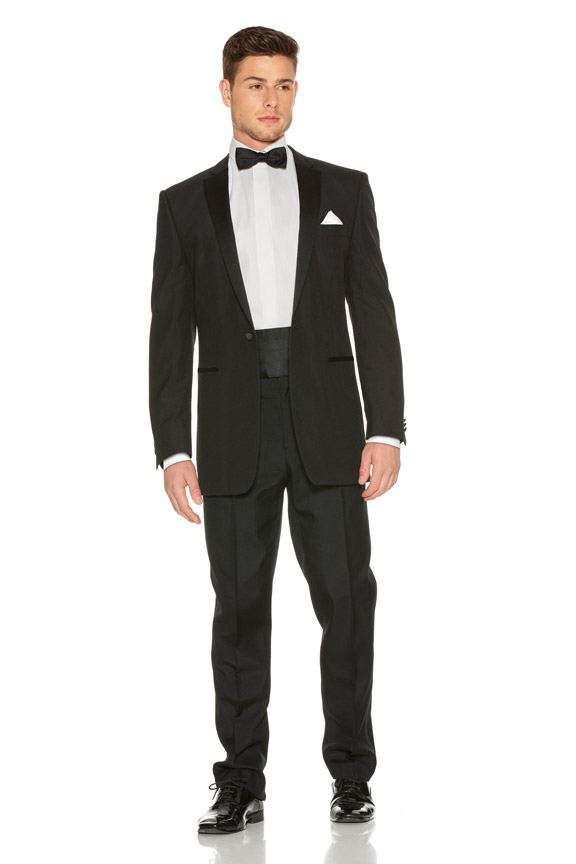 Black Dinner Jacket – A single breasted dinner suit is best accompanied with a black bow tie and white satin hankie. The classic one button jacket will make you feel the part at a ball, graduation or prom. Available in sizes 20XS to 60XL.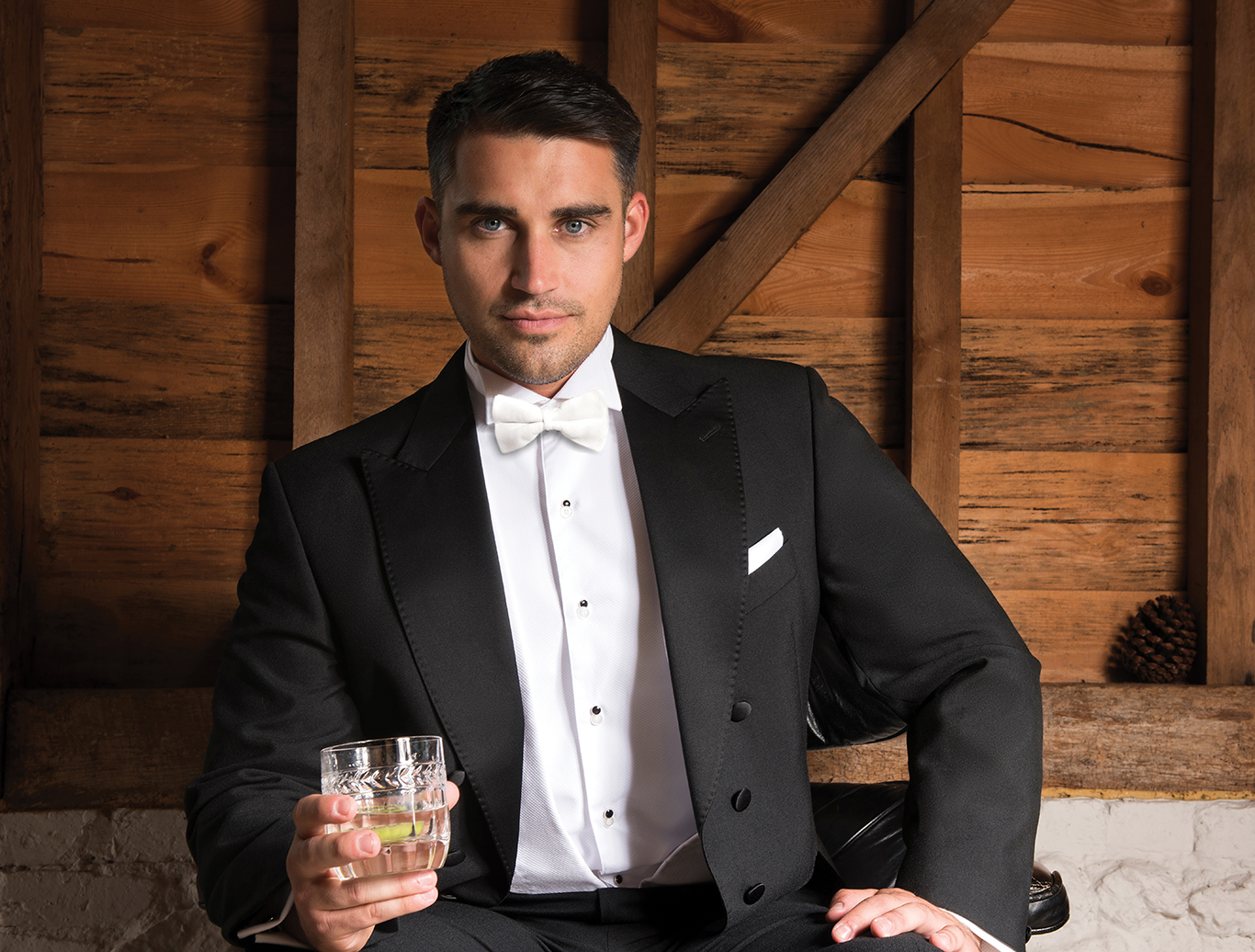 Evening Tailcoat – You are guaranteed to make a grand entrance in the Black Evening Tailcoat which should be worn if an invitation ever calls for 'white tie'. Available in sizes 34XS to 60XL.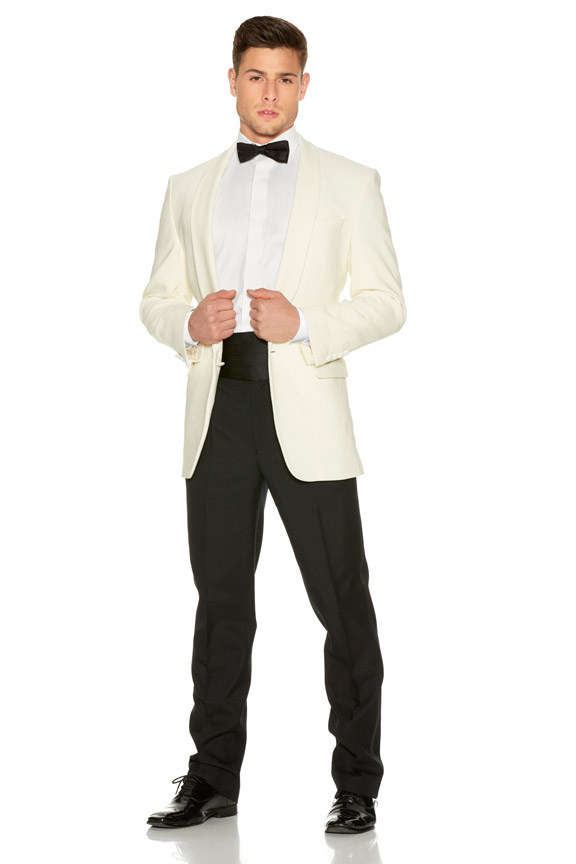 White Tuxedo – Channel your inner James Bond and don our classic White Tuxedo for your next special social occasion. It's one of a kind! Available in sizes 34XS to 60XL.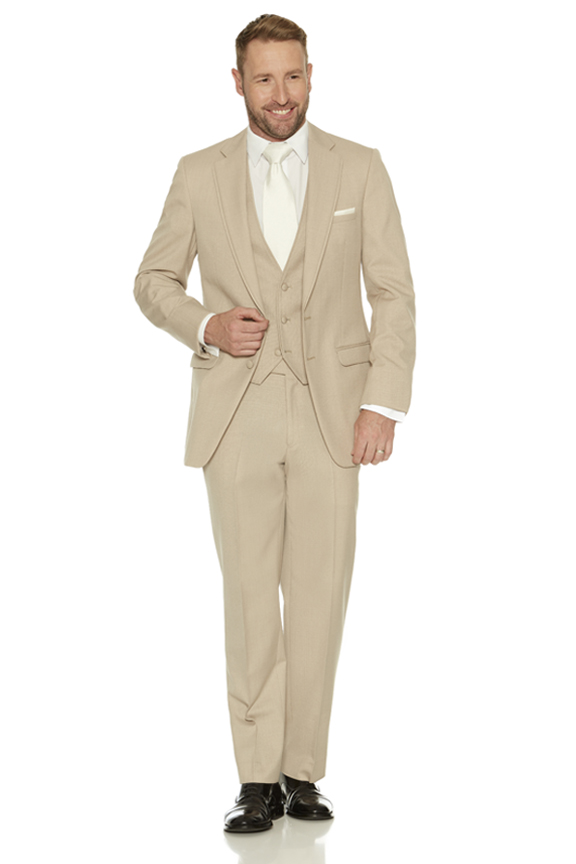 Allure Man Tan Tuxedo – This is perfect for a destination or summer wedding and a day at the races. This slim fit tux is best paired with Pink, Ivory, Taupe, Orange or Coffee neckwear. Available in sizes 20S to 60L.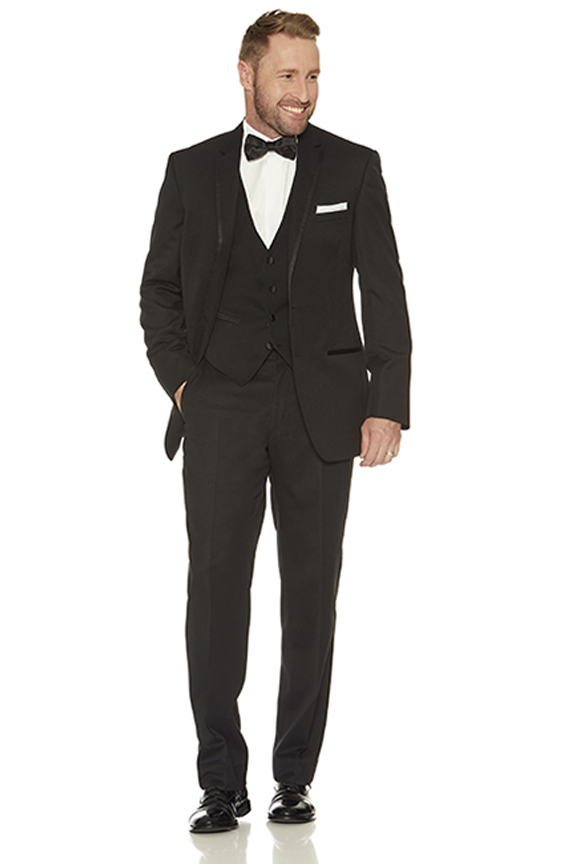 Michael Kors – The Michael Kors 3-piece tuxedos are crafted from a luxury 100% Venetian Wool. Featuring a notch collar and jetted pockets, both are beautifully finished with a matching satin trim to create a beautiful, two-button, single-breasted tux.